Welcome to the Ian Heydon website.
My story in a nutshell…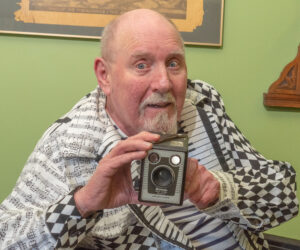 After two decades of scribbling jokes and other stuff for radio and television in Australia, picking up a few awards and a reasonable living along the way, I relocated to Vanuatu in 2000 when my wife, Annie, was offered a job teaching at Port Vila International School.
What was meant to be a year turned into three – a rewarding challenge for Annie, an adventure for the children, James and Laura, and the opportunity to write some backburner stuff that looked like it would never be written.
Having previously written for Getaway, I continued to write about travel and, during that time in the tropics, returned to Australia to rediscover the country through the eyes of a tourist. That journey resulted in the travel book, The Small Guide to A Big Country (Explore, 2003). In 2003 I also set up Small Guide Travel, a licensed travel agency specialising in arranging holidays, honeymoons and weddings in the South Pacific. In tandem I kept dabbling in writing comedy and, in 2016, returned to pretty much part-time scribbling and part-time consulting to the travel company, South Pacific Weddings/Tropical Holiday Deals.
There are a number of recent and current projects. On the print front I co-wrote Dave Prior's memoir, A Man Walks Into A Bar (published February 2019) and penned my own memoir, Why Don't You Get a Real Job?. I also wrote a few novels, The King of Clubs, Mr Merriman is Missing and The English Fruit Picker.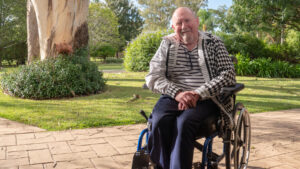 Oh, and there was that pesky Multiple Sclerosis thing. It was diagnosed in 2010 and was the main reason to close the travel agency and return to creative writing. The most recent projects are making short films like this one, podcasting and setting up a YouTube channel under the banner of MSing About. There are six new short videos each week, a 20-minute podcast, daily Facebook posts and occasional fun with TikTok. Here you go, hop on over and start MSing About!