Vale Dr James Wright
29th Nov 2022
The Merry Medic, Dr James Wright, passed away, aged 94.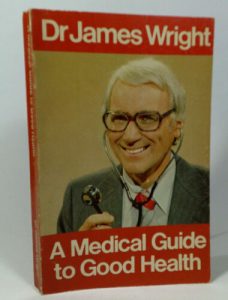 Real name, Dr John Knight AM MB BS, he was a terrific bloke. I first met John in the early 1980s. On the surface, we didn't have a lot in common – he was a vegetarian who didn't smoke or drink alcohol but he had such a wonderful, engaging personality that he made you feel a friend immediately. He and his lovely wife, Noreen, lived in the same humble home in Eastwood for over 50 years and they both knew how to make people feel at home.
While they seemed like ordinary people, they were extraordinary. In 1971 they set up the Medi-Aid Centre Foundation to provide accommodation for the elderly and that's where all the revenue from Doc's work as a media-medic went. He wrote some 30 books and had columns in newspapers in every state capital as well as writing for Woman's Weekly, Women's Day, Dolly and Cleo. He was the resident doctor on The Mike Walsh Show and, later. The Midday Show with Ray Martin and Kerri-Anne Kennerley. He had his own radio shows on 2GB and 2UE and he produced 260 segments a year for the company I managed for a while, Independent Radio Services. The regional stations who broadcast that series loved him. Apart from the entertainment and information factors, it was easy to find a chemist to sponsor the segments so he made them money!
Today his not-for-profit foundation accommodates more than 700 aged residents on the Gold Coast and in Sydney despite being swindled out of $57 million by a trusted neighbour and friend in the early 2000s.
A couple of anecdotes. My mother, Jill, was diabetic for fifty years and underwent surgery for bowel cancer. She had specialist doctors in Sydney but her GP was where she lived, in Gundagai. I thought it might be handy to also have a GP in Sydney so I introduced her to John. In tandem with his myriad media commitments, John ran a surgery from the rear of the home in Eastwood. The initial consultation was friendly and professional and I thought it went well. Mum wasn't at all comfortable. Not only did Doc call her 'Jill' (even friends knew her as 'Mrs Heydon'), she didn't understand why he didn't have a proper surgery or that he went under two names while being a bit silly on television. TV stars couldn't be doctors!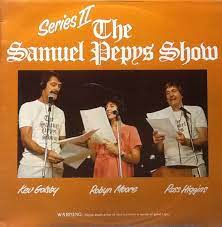 I enlisted his services as a doctor on one other occasion. He had an offsider in his IRS radio segments, Robyn Moore, who conducted an interview on the daily medical topic (scripted by John). Robyn also provided the female voices for our comedies, including The Samuel Pepys Show (and Ross Higgins did a great impression of the Merry Medic for our medical sketches). Towards the end of Series Two, in 1984, Robyn was heavily pregnant (you can see her baby bump) and we invited John to attend the final recording session at The Phillip Street Theatre with an audience of 250 people. He was fabulous fun, running a stethoscope over Robyn's tummy and then taking a seat at the side of the stage in case her waters broke!
A good innings from a good man.
Posted by ianhey under
Vale Dr James Wright
|
Permalink
|
No Comments »