Song Lyrics
I'm not a huge fan of Country & Western music, but find myself in a successful song-writing partnership with good mate, Dave Prior.
We co-write the lyrics, Dave has the voice and knows the guitar. Both chords.
What began as a hobby over a few drinks resulted in a number of recordings. The first CD, Wind in the Wire, was greeted with critical acclaim, with two tracks charting in Australia and a nomination at the 2000 Australian Country Music Awards for People's Choice Best Heritage Song (title track).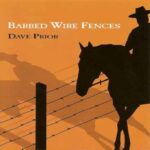 The second album, Sand and Sea, saw the first single released (The Abrolhos) reach No 15 on the Australian Country Top Forty. Another track, Outback in my Backyard, was selected for inclusion on the official compilation album to celebrate 2002, The Year of the Outback.
The third album, Barbed Wire Fences saw the title track reach Top Ten (2004) and the live performance comedy CD, Big Fat Bastards Like Me was released in 2007.  The second comedy album, The Soup's Too Hot was released in 2009 and Have I Missed Anyone? was released in 2011.  The latest release (2013) is the Functioning Drunk.
Comedy aside, one of my favourite tracks is from the second album, Sand & Sea.