Comedy Writing
Ian's comedy credits go from Kingswood Country to The Samuel Pepys Show to Graham Kennedy's World of Comedy to How Green Was My Cactus and include writing for that Oscar winning rabbit, Bugs Bunny.
After a decade of focussing on other pursuits like developing the Small Guide Travel agency to specialise in travel to the South Pacific, Ian returned to writing comedy in 2006 (with Dave Prior) for the stage show, Black & Blue and in 2007 with the stage show and recording of Big Fat Bastards Like Me.  There have been three other comedy albums with Dave – The Soup's Too Hot (2009), Have I Missed Anyone (2011) and The Functioning Drunk (2013).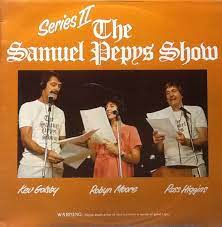 Back in the 1980's Ian had a writing relationship with Doug Edwards. Here's a monologue they wrote for The Samuel Pepys Show that hasn't really dated at all:
"Our parliament is based on the British Westminster system and it's all very simple, it has to be otherwise the Poms couldn't have invented it. This is how it works.Any politician who wants to sit in parliament has to run by standing. He can stand to run and sit in either the upper or the lower house but he can't stand and run to sit in both, that would be silly. But if he stands and runs and gets beaten he has to step down and stand and run again and keep standing and running until he wins – then he can sit, if he can stand it.
Now after having sat for a while he can rise but he doesn't have to stand and run again because the sitting member doesn't have to stand and run to sit and rise for about three years. Unless he falls over. Now all this is not as easy as it sounds because while the politician is doing all this standing, running, sitting and rising, he has to lie until he's blue in the face."
And while songs always sound better with music, here are the lyrics for Big Fat Bastards Like Me: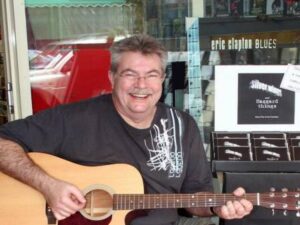 Who drinks too much wine and stays out till three?
That'd be big fat bastards like me
Who likes to go to lunch and stay on till tea?
Big fat bastards like me
Who can't join the mile-high club in the lavatory?
Who takes themselves to restaurants for 'buy one, get one free?
Who can give up two seats when you see a pregnancy?
That'd be big fat bastards like me
When your salary goes on calories and you're having lots of fun
When a morning glory's breakfast and a double-buttered bun
Stairs are there for others, it's too much like exercise
"Oh look, there's a smorgasbord and, yes I'll super-size"
Who walks amok at night then sits down readily?
That'd be big fat bastards like me
Who'd swap his double chin for a pair of bionic knees?
Big fat bastards like me
Who rides the lifts alone because of capacity?
When a physio sees you coming, she doubles up the fee?
Who hasn't seen their willie since 1983?
That'd be big fat bastards like me
We might be doubly cuddly but our clothes are all our own
And a pizza's not a pizza unless you call it on the phone
Velocity's an atrocity so we just take our time
And Jenny Craig's a bitch, even though that doesn't rhyme